At Nationwide Merchant Solutions, we provide a wide variety of payment solutions tailor-suited for the restaurant, bars and clubs industry. Our Point of Sale (POS), credit card machines, mobile payment and other business solutions are compatible with most types of payment options available in the United States.
How can your business benefit from our customizable solutions?
Our computerized systems permit you to keep track of sales, food and drinks inventory, cash flow, and can ultimately simplify bookkeeping. By switching to one of our personalized systems you could:
Account for the high number of credit cards and cash you need to manage each day
Track every penny from your sales
Our POS systems also act as credit card processors
Credit card processing becomes safer for both your business and your customers
All sales are accountable in the servers
You have the guarantee no checks have been altered
A better communication between the waiting staff and the kitchen
Customer orders are processed automatically through the computer
You will receive regular reports regarding your inventory, from the most popular items on the menu to food usage and waste
It can help you prepare the payroll
Our payment solutions can help you organize profit, sales tax and loss statements
We can help you increase customer satisfaction
From almost 10 years of experience, we acknowledge that successful restaurants, bars and even nightclubs rely on two important factors, namely customer loyalty and speed of service. Thanks to our innovative payment solutions, now you can process orders in just a few minutes and considerably reduce the waiting time for your customers.
Nationwide Merchant Solutions can help you achieve this objective by providing you with comprehensive systems that feature:
Table layouts and quick table selection
Customizable menu screens
Order filling stations
Splitting checks options
Party size prompting
Customer loyalty options
Stored value and gift cards processing
Buybacks and comps
Integrated and secure credit card processing
Bonus points, birthday rewards and visitor discounts tracking
Detailed and customizable data reporting
Our payment systems can help you sort out deliveries
If your restaurant features a delivery service, then you could surely benefit from a system that is capable of handling fast paced ordering. Our payment systems can automatically be set to record the caller's name, address, order history and even add specific notes, whenever the phones are ringing off the hook.
Guaranteed security for fast-paced, cash rich environments
Elegant or casual, faced paced or relaxed, full service with food or serving drinks only, every bar and nightclub can benefit from a system that guarantees fast transactions. We know that the nature of these businesses makes it difficult to keep track of the cash flow. Our team can assure you that our systems include strong security features that enable you to keep track of every penny.
Regardless whether you own a nightclub, a hippy bar or a fine dining restaurant, Nationwide Merchant Solutions is here to lend you a helping hand with your operations and payment processes. Contact us today and learn more about our various customizable payments and POS solutions.
Testimonials
Café Martorano's
Tom and his team have enabled us to take our business to a different level. They are reliable, helpful and responsive at any time. Thanks so much guys!
– Will Gomez
Passion Night Club
Their POS system saves me money and time every month. I am really happy with their knowledgable and supportive team.
– William Nesbitt
Ragazzi/Roman Pizza
From providing customized Gift cards to installing a POS system in our new restaurant, Nationwide is always there to help us with our payment processing needs.
– Damiano Pascali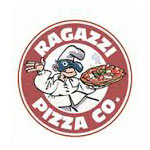 Suburban Diner
Switching to Nationwide Merchant Solutions helped me to save a lot of money and keeps my business secure so I don't have to worry.
– Michael Siderias
Saddle Brook Diner
The engagement, commitment and quality of your work has been outstanding and it made an immediate impact on our whole business. I am so happy we found you and we are looking forward to work with you in the future!
– Alex Thodosiou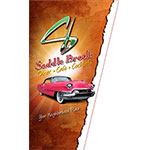 River Edge Diner
Your POS software systems is a benchmark others should strive for! It's user friendly, affordable and saves us time and money every month. Thanks for your patience and great assistance!
– Steve Siderias
Boom Burger
Always low rates and great personalized service make this a superior company to deal with.
– Mike Gubitosi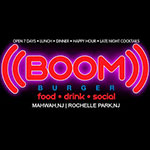 Lombardi's Bar & Restaurant
They not only paid to integrate their credit card processing into my existing POS system, they also saved me thousands of dollars annually and fund my money faster than ever before.