At Nationwide Merchant Solutions, we understand that in the retail niche, you can't afford to have your customers waiting impatiently in line. In case you're frequently confronted with this issue, then it might be a sign that you need to upgrade your current cashier program. More than any other industry, a reliable and secure Point of Sale (POS) system is vital for a retail store.

How can your business benefit from our customizable solutions?
Although it may not seem so to your customers, we understand that managing a retail store entails more than processing purchases. This is why we offer a wide variety of products, all customizable to the very detail, to help you run your outlet more efficiently. The benefits retail store managers can enjoy with our innovative solutions include:
Categorization of inventory based on a vast array of fields
You will know about your best and worst selling items every day, month and season, so you can stock accordingly
Efficient and simple tool for inventory sorting
Extended inventory management, including additional product info
Fast tracking of inventory that allows you to restock as necessary
Replenishing the items on the shelves for efficiency
Analyzing reports and the power to negotiate lower vendor costs
Tracking orders and cancellations
Reduce pricing errors and speed up checkouts
Transaction processing is automated, thus allowing you more a efficient management of the staff
Automated application of pre-set sales, quantity discounts and gift cards
Your retail store could process multiple legal tender transactions
Our solutions are designed to keep your customers happy
In today's economy, the importance of keeping your loyal customers satisfied cannot be stressed enough. Thanks to our products' Customer Relationship Management features, this task has never been easier. Available as a built-in option or as a standalone app, this feature simplifies the way you gather data about your customers. The data you collect can then be used to create loyalty programs, promotions and special offers that can actually speak to your main audience.
The direct consequence of understanding your customers' behaviors is that you will be able to adjust your pricing policy. Therefore, the items you sell can be priced at the best point for you. Not only will you gain a profit margin and increase revenue, but our solutions can also help you keep your retail store in a competitive manner.
If you want to find out more about Nationwide Merchant Solutions and how we can make your retail business easier to manage and more profitable, don't hesitate to contact us today.
Testimonials
Vape Nation
After reviewing our business needs Nationwide recommended that we use software called Talech to manage our business. Nationwide's hands on setup, installation and training made learning a new POS system one less thing we had to worry about when opening our Retail location.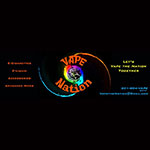 Trinity Salon
When I spoke to my sales rep and expressed my need for customized Gift cards, they had a graphic designer make a creative Gift and Loyalty card for my business. They also replaced my existing machine for free to be compatible with my new Gift cards.
Leibert's Royal Green Appliance
Accepting high dollar amount transactions always makes processing electronic payments a sensitive issue. Nationwide has continued to provide lower fees and faster turnaround time on deposits than their competitors.