The payment systems from Nationwide Merchant Solutions cater to the needs of a wide range of hospitability and lodging segments. You might think that your small hostel is doing just fine with its current computer. However, switching to a comprehensive Point of Sale (POS) system comes with far more advantages than typing out an order bill in record time.

How can your business benefit from our customizable solutions?
Our reliable, feature-rich POS systems designed for the lodging and hospitability industry improve the efficiency of your operations. Moreover, our solutions constitute the perfect tools for inventory control, reducing security breaches, enhancing customer satisfaction and retention and growing your business. Thanks to our customizable payment solutions, you can:
Learn more about your customers' behavior and personalize your services for future visits
Identify customer patterns, which you can use to predict the potential value for each client
Gather data and reports from multiple locations to provide services tailored for corporate requirements
Base your decisions on accurate information collected in real time
Manage employee tasks and responsibility more efficiently
Know every detail about your inventory and reduce revenue leakages
Use business analytics and become proactive in cutting costs and loses
Gain access to a comprehensive, yet easy to use labor management tool
Have real time access to an event manager
Take advantage of simple account receivable and cash management features
We help you increase productivity by automating your operations
Although you might believe that you don't really require more than a computer for a small hostel or a simple bed-and-breakfast, your money saving occurs exclusively at a superficial level. Simply calculate how many minutes you need to type out an order bill for a customer and you will realize just how much time you're actually wasting.
While you dedicate that time to your customers or figuring out new strategies to grow your business, our solutions take care of the rest. Our products can be customized precisely to your hotel's needs and are guaranteed to automate time-consuming operations such as:
Online reservations
Camera surveillance systems
E-commerce solutions
Full restaurant and bar management
Property management
Gift cards, customer points and discounts
Online ordering solutions
Inventory and waste management
Come winter or summer, the success of your business relies heavily on understanding your customers' needs and providing them with the right services. Contact us today to learn more about how our merchant services can help you boost efficiency, productivity and increase revenue for your lodging and hospitality business.
Testimonials
Old Oaks Country Club
The biggest difference is that these guys really care. They have helpfully guided us through the setup and learning process and have always provided us with on-time support. Thank you very much!
– Richard Pasciuto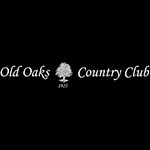 Caring at Home
The recurring billing software that Nationwide has provided works great for my medical homecare business. Their attentive staff makes calling them with questions a painless experience. Suburban Diner – Nationwide integrated flawlessly with my Micros POS system and now we are consistently paying a lowering processing rate than we ever have.
Americare Pharmacy
My sales rep modernized my operation with brand new cash registers and state of the art credit card terminals. They also consolidated my American Express sales to get me faster funding on my transactions.
Tri-State Dental
Mark and his staff set me up with Authorize.net as the appropriate Gateway to work with our complex Iciniti software. We are confident that this CyberSource product is the most secure method to process credit card transactions.